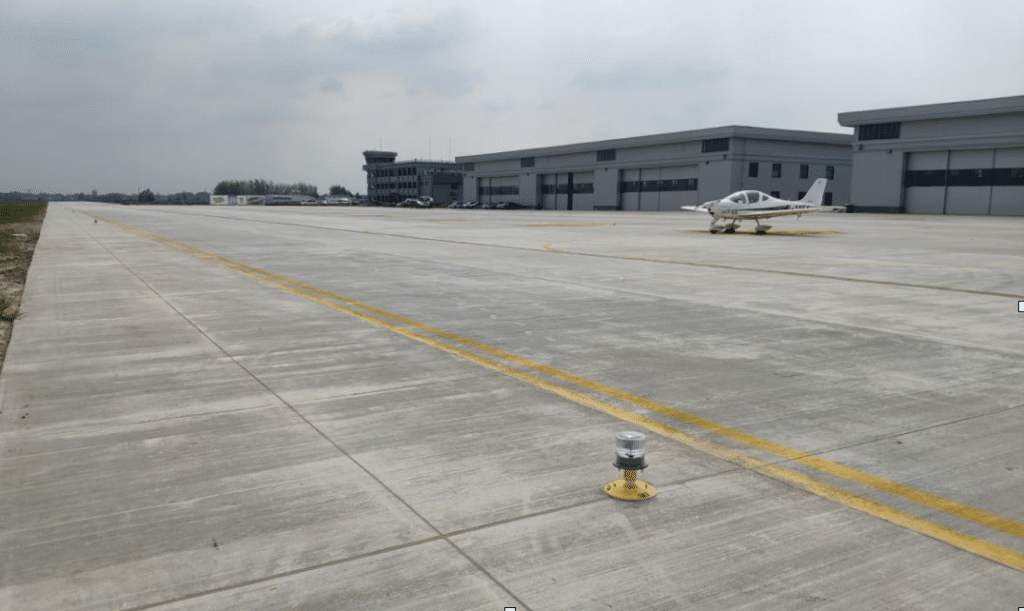 Airport Runway Edge Light
The airport runway light DWSAN605S is a wireless solar powered runway edge light that complies with ICAO Annex 14 Volume Ⅰ and FAA. This led runway light  is very popular all over the world for its low price, low-maintenance and easy-to-install. At present there are many solar runway edge lights DWSAN605S which have been operating reliably for many years at airports in the United States, Brazil, Pakistan, Maldives, Canada, Australia and China etc.
This airport light can be become as a Solar runway Threshold/End light when its source is 180° Red +180° Green or a Solar Taxiway Edge Light when its source is 360° blue.