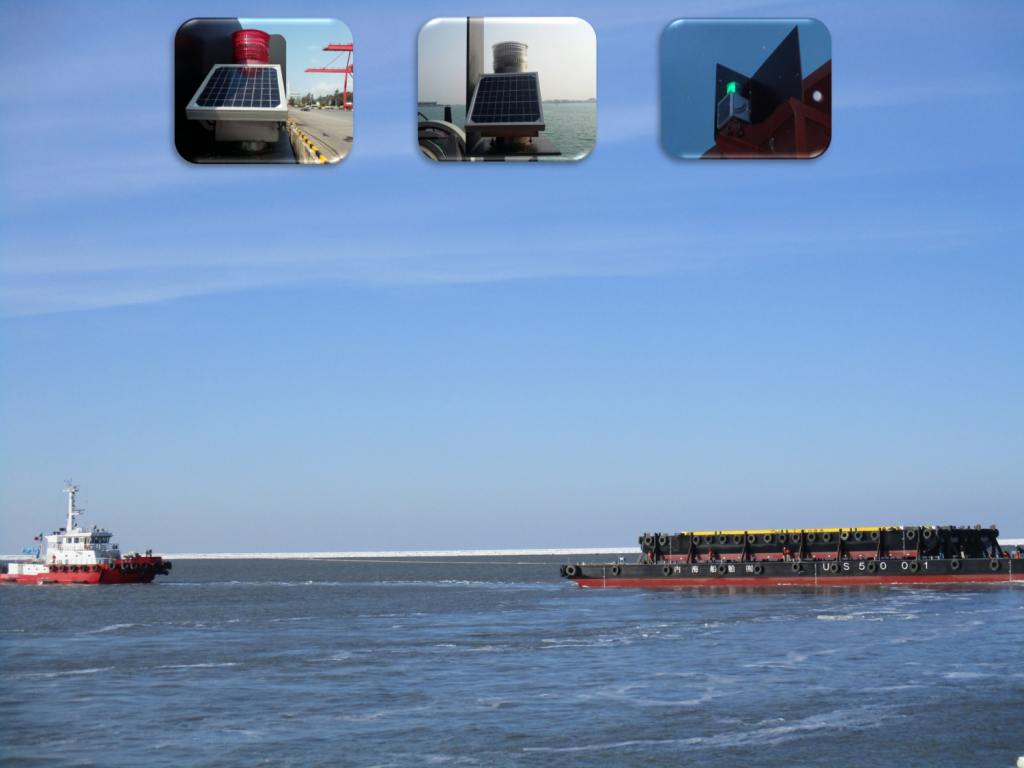 6NM Marine Navigation Light
The solar powered LED navigation marine light DWS305 is specially designed as the navigational signal light of non-powered ships such as Barges, Tugs and so on. It complies with the COLREGS (1972), UL1104 and EN60945 (2002) standards, with a visibility of more than 6 Nautical Miles and an autonomy 200 hours. The led marine light has the characteristics of solar self-contained, durability, UV resistance and easy installation.

 
If necessary, this solar marine signal light can also be equipped with the GPS , Bird driving or Remote controlling functions.